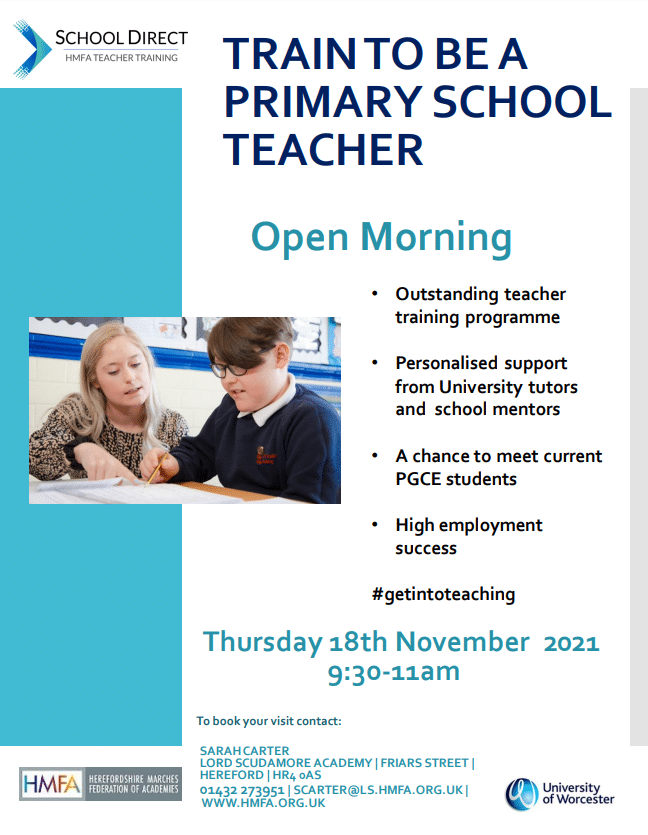 We are hosting an Open Morning for people who are interested in becoming primary school teachers in Herefordshire. Our School Direct teacher training programme enables you to gain Qualified Teacher Status (QTS) and PGCE. With our partnership of University of Worcester & our partnership schools, you are guaranteed a high quality training experience that is mainly school based.
Open Morning – Thursday 18th November, 2021 – 9:30-11am
To find out more about the course CLICK HERE.
To book a place on our Open Morning, email scarter@ls.hmfa.org.uk or call Sarah Carter on 01432 273951